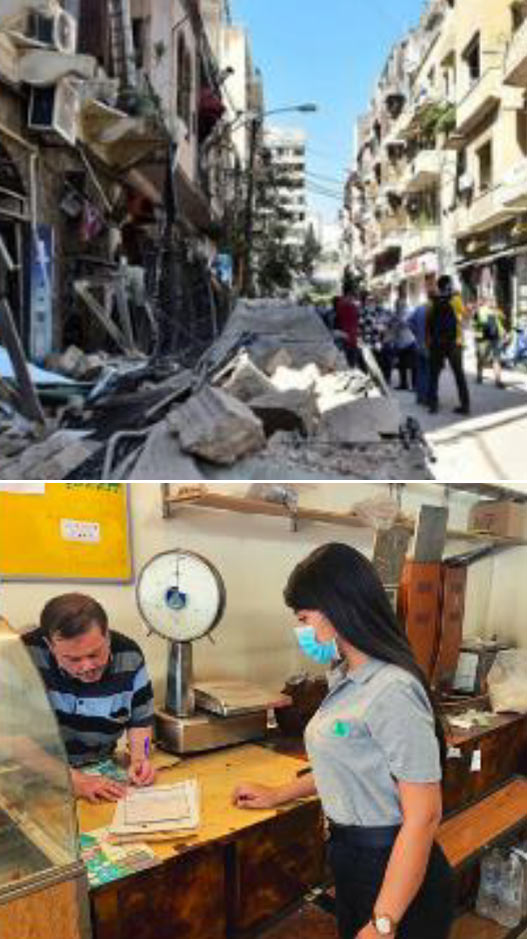 IBDAA KEPT ON SUPPORTING THE COMMUNITY 
During the last quarter of 2020 IBDAA kept on supporting its community, people who no more have access to bank credit, youth and women who are able to sustain their business, small business owners who need to relaunch their projects, especially after the Beirut Blast. 
IBDAA Lebanon worked, in partnership with USAID, in distributing in-kind grants per affected business to 60 Micro-Businesses, in order to repair their shops, acquire productive assets and get back on their feet, across central Beirut and surroundings affected by the Beirut Blast. Many obstacles were faced specially the official regulations regarding the pandemic situation, which bounded the transportation due to the curfew and the closure of multiple sectors. 
Immediate response to Beirut Blast grant, is providing assistance to help entrepreneurs and small businesses impacted by the blast to repair their facilities, IBDAA Lebanon is, and will keep aiming to support and secure sustainable future for small and medium enterprises all over Lebanon. 
From another side, IBDAA created a new short term Loan product that adapts to its customers' conditions, to revitalize their business after the deterioration of the Lebanese Lira.